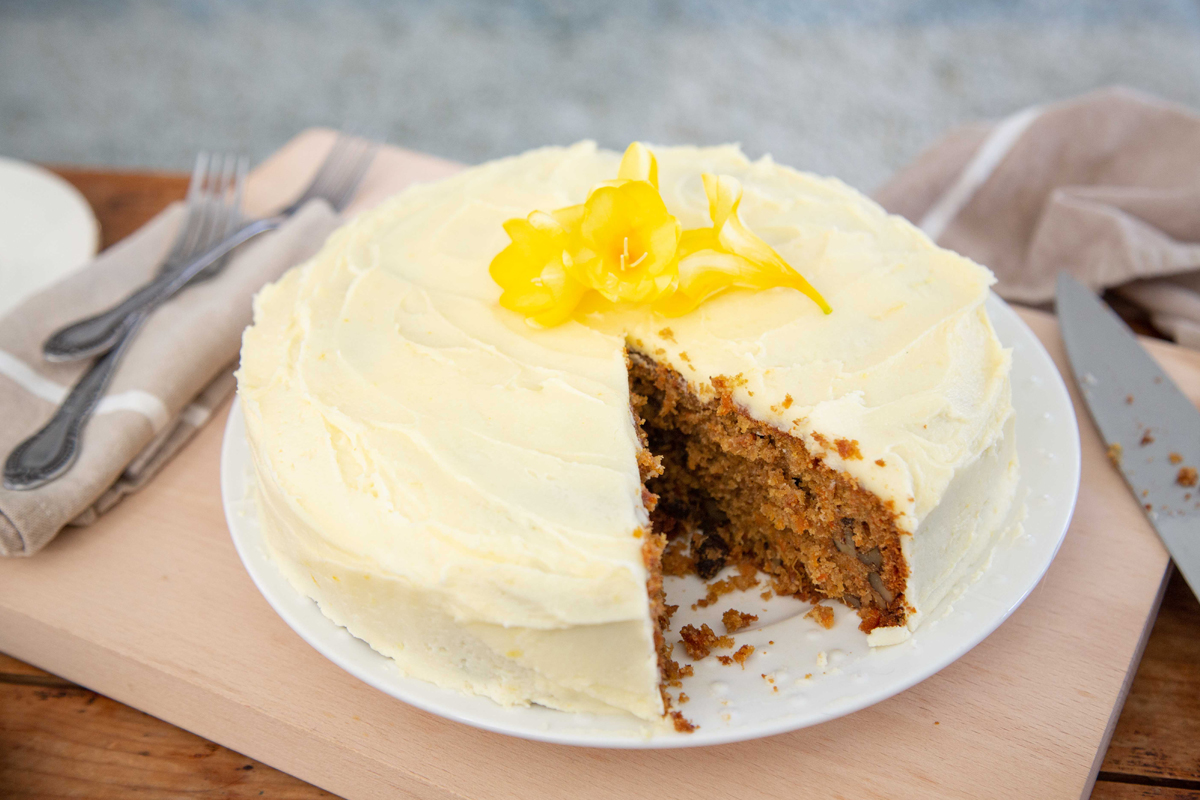 How To Make A Carrot Cake
Hands up if you love carrot cake?! Packed with carrot, pineapple, walnuts and of course The Good Oil New Zealand High Oleic Sunflower Oil which lends itself perfectly to this recipe.
2 cups plain flour

1 ½ tsp baking powder

1 cup dark cane brown sugar

1 cup The Good Oil High Oleic Sunflower Oil

425g tin crushed pineapple, very well drained
Ingredients (Cream Cheese Frosting)
125g Philadelphia cream cheese

60g butter

2-3 cups icing sugar, or sufficient to produce desired creamy consistency.

Finely grated rind of two lemons

2 tbsp of fresh lemon juice or sufficient to give good lemon flavour
Preheat the oven to 170 degrees C.

Sift flour, baking powder, baking soda, spices and salt into a large mixing bowl, add walnuts. In a separate bowl whisk beaten eggs, sugars and The Good Oil High Oleic Sunflower Oil until combined.

Fold drained pineapple and carrots into egg mix until well combined.

Add wet mix to sifted dry ingredients and gently mix until thoroughly incorporated.

Pour into prepared tin and bake approximately 1 ¼ hours, or until needle inserted into cake comes out clean.

Cool and remove from tin, when completely cool, ice with cream cheese frosting.

Bake for 1 ¼ hours.
Share this recipe
Subscribe To Our Newsletter
Recieve monthly updates on new recipes, promotions and prizes.
You can unsubscribe anytime.