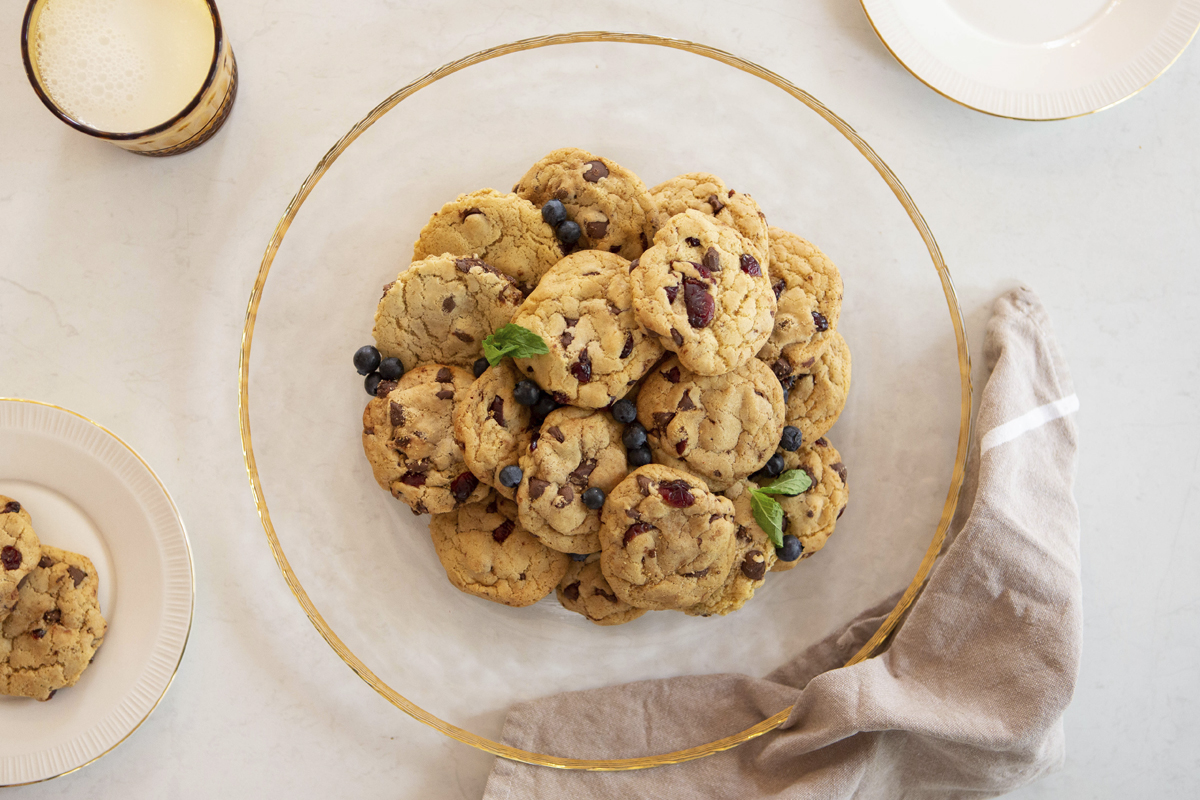 How To Make Chewy Chocolate & Cranberry Cookies
Our delicious chewy chocolate and cranberry cookies are perfect at Christmas and over the festive season, however they are that good, you might like to make them all year round.
¾ cup The Good Oil Rapeseed oil

2 tsp vanilla extract

2 free range eggs

¾ cup white castor sugar

¾ cup brown sugar

2 ½ cups plain flour

1 tsp baking soda

300 grams chocolate drops/chips or 300g chopped dark chocolate

¾ cup dried cranberries, or raisins
Heat oven to 180 degrees C. Line about 3 oven trays with baking paper.

Combine oil, vanilla, eggs and sugars in a large mixing bowl. Whisk together until well combined. Add sifted flour and baking soda and stir until thoroughly combined.

Fold in chocolate.

Place mixture in fridge for 30 minutes to firm up.

Take heaped teaspoon lots of mixture and roll into balls. Place 16 balls on paper lined tray spacing them out as they will spread quite a bit. Flatten lightly with a fork.

Bake for about 12 minutes.
If you prefer plain chocolate chippies – just leave out the cranberries!
Share this recipe
Subscribe To Our Newsletter
Recieve monthly updates on new recipes, promotions and prizes.
You can unsubscribe anytime.