Mainland Tactix Sign The Good Oil
The Mainland Tactix have been buoyed by the announcement of new naming rights partner The Good Oil for the next three ANZ Premiership seasons.
The Good Oil is a New Zealand owned and operated producer of NZ extra virgin rapeseed oil, owned by Pure Oil NZ who are based in Rolleston, Canterbury.
During late spring and early summer, crop fields in the South Island come to life with the golden flowers of premium rapeseed. The cold-pressed precious oil retains its fresh sunshine flavour and high nutritional quality as a pure rich golden oil with a mild nutty taste.
Netball Mainland CEO Brigit Hearn said it was a significant step for the franchise and support for netball in the wider Zone.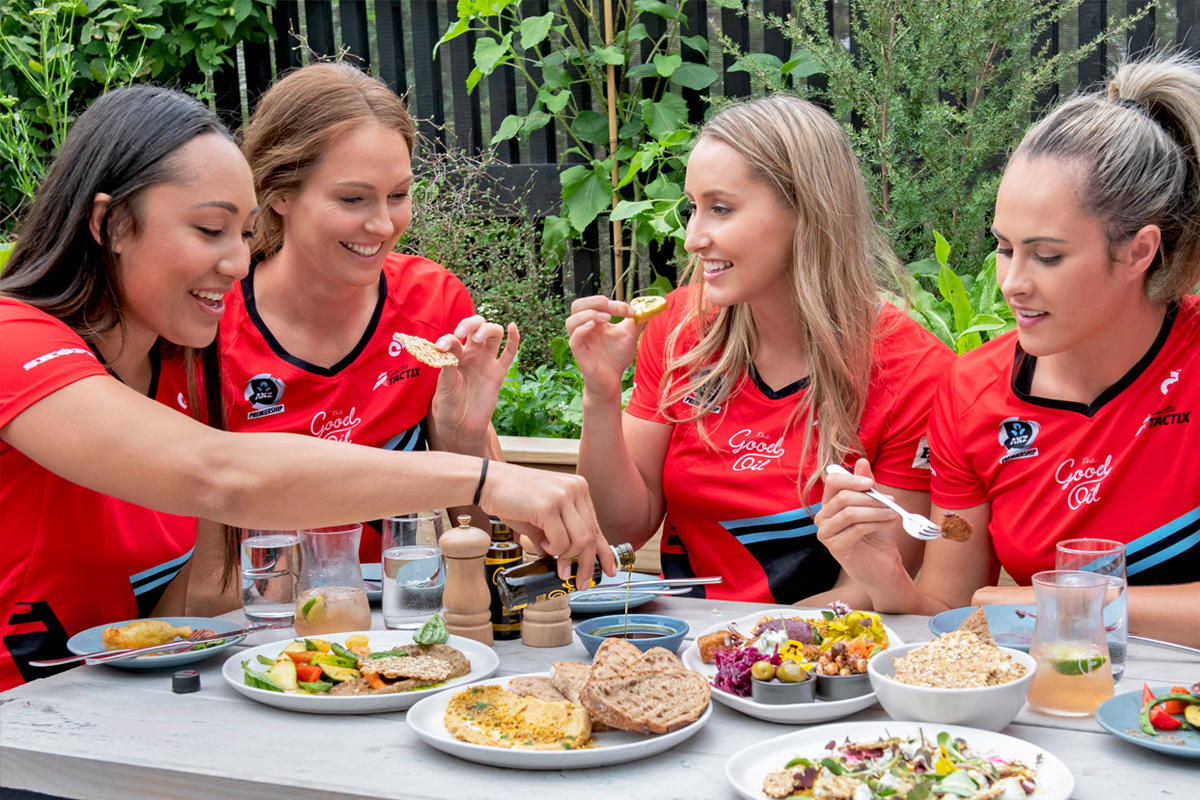 "It is with great pleasure that we announce The Good Oil as our new naming rights partner. This is a significant moment for our franchise, players, fans and the wider netball community. We are thrilled to be partnering with a well-respected, home-grown business, who want to see the team and our sport step up to the next level," she said.
Pure Oil NZ Ltd Managing Director Nick Murney was equally excited about the partnership.
"We are thrilled to be partnering with Netball Mainland and look forward to seeing 'The Good Oil Tactix' in action. Supporting grass-roots netball and The Good Oil Tactix in search of the ANZ Premiership title is a real buzz for us," said Murney.
"This is a significant investment for us recognising the widespread appeal netball has as the largest female team participation sport in the country.
"Having founded our business here in the Mainland, we are right behind netball in the Zone. We support healthy lifestyles and sustainability and accordingly feel that netball is a great fit for our business."
The announcement comes with The Good Oil Tactix currently in pre-season preparation for their first home game of the 2019 season, at Horncastle Arena in Christchurch against the Southern Steel on Tuesday 26 February.
Subscribe To Our Newsletter
Recieve monthly updates on new recipes, promotions and prizes.
You can unsubscribe anytime.