Extra Virgin New Zealand High Oleic Rapeseed Oil
The Good Oil is grown in South Canterbury and Southland where, in early summer the fields come to life with brilliant golden rapeseed flowers. Once harvested the rapeseed is delivered to Pure Oil New Zealand's modern crush plant in Rolleston, Canterbury where it is cold pressed, with no added heat or chemicals, to extract the oil.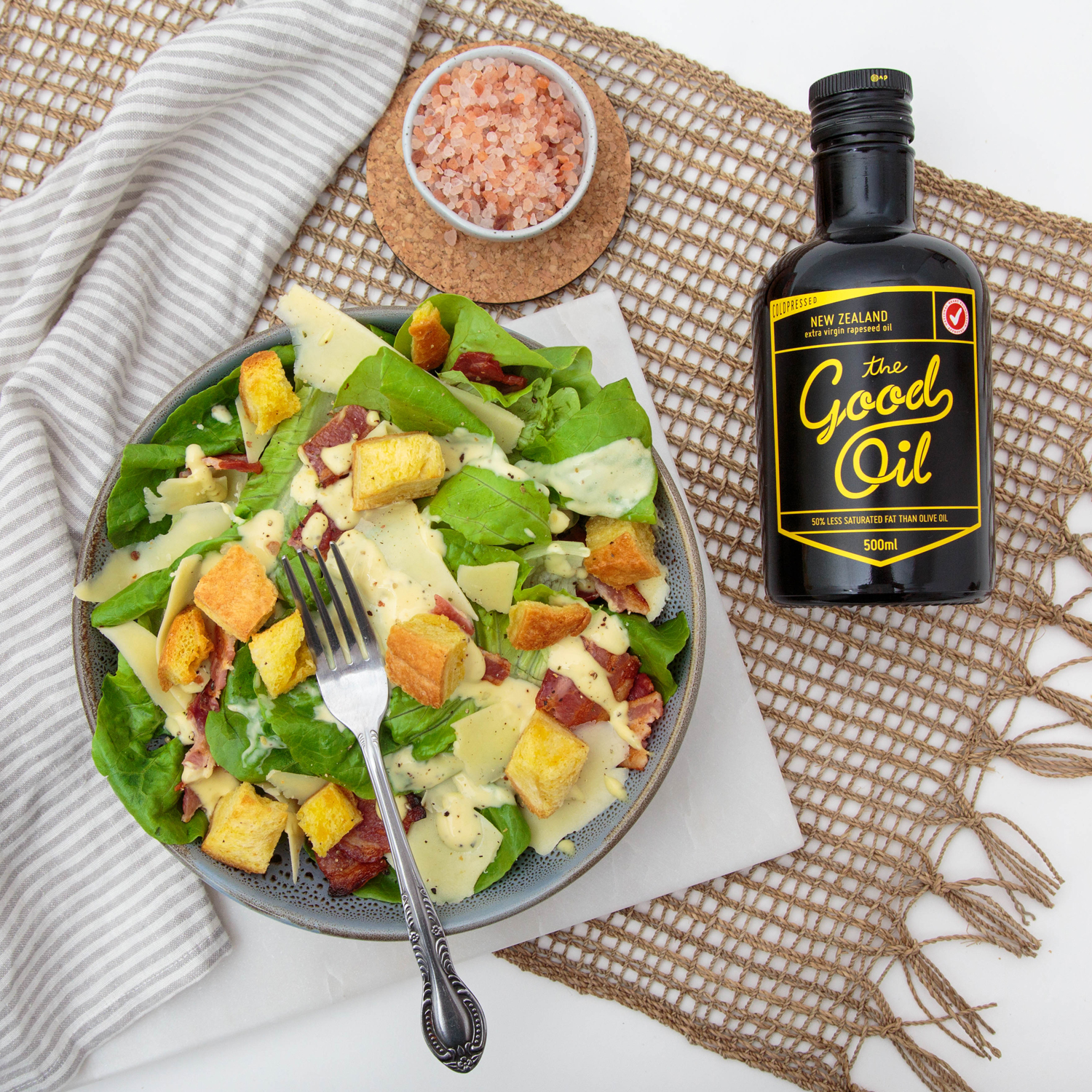 Versatility for Passionate Home Chefs
The Good Oil is extracted using the gentle cold-press method. Retaining all of the natural flavour, aroma, and nutritional value of the rapeseed.
The premium quality oil has a delicate mildly nutty taste, which compliments other food flavours without overpowering. Making it the ideal oil for New Zealand's diverse cooking styles.
Sustainable & Traceable Quality
Pure Oil New Zealand has full oversight of the growing and oil production process. The utmost care is taken throughout the whole supply chain.
This begins with supplying GE free seeds for planting, diligent oversight of the growing and harvesting of the rapeseed crop, then storing both the oilseed and oil in the correct conditions.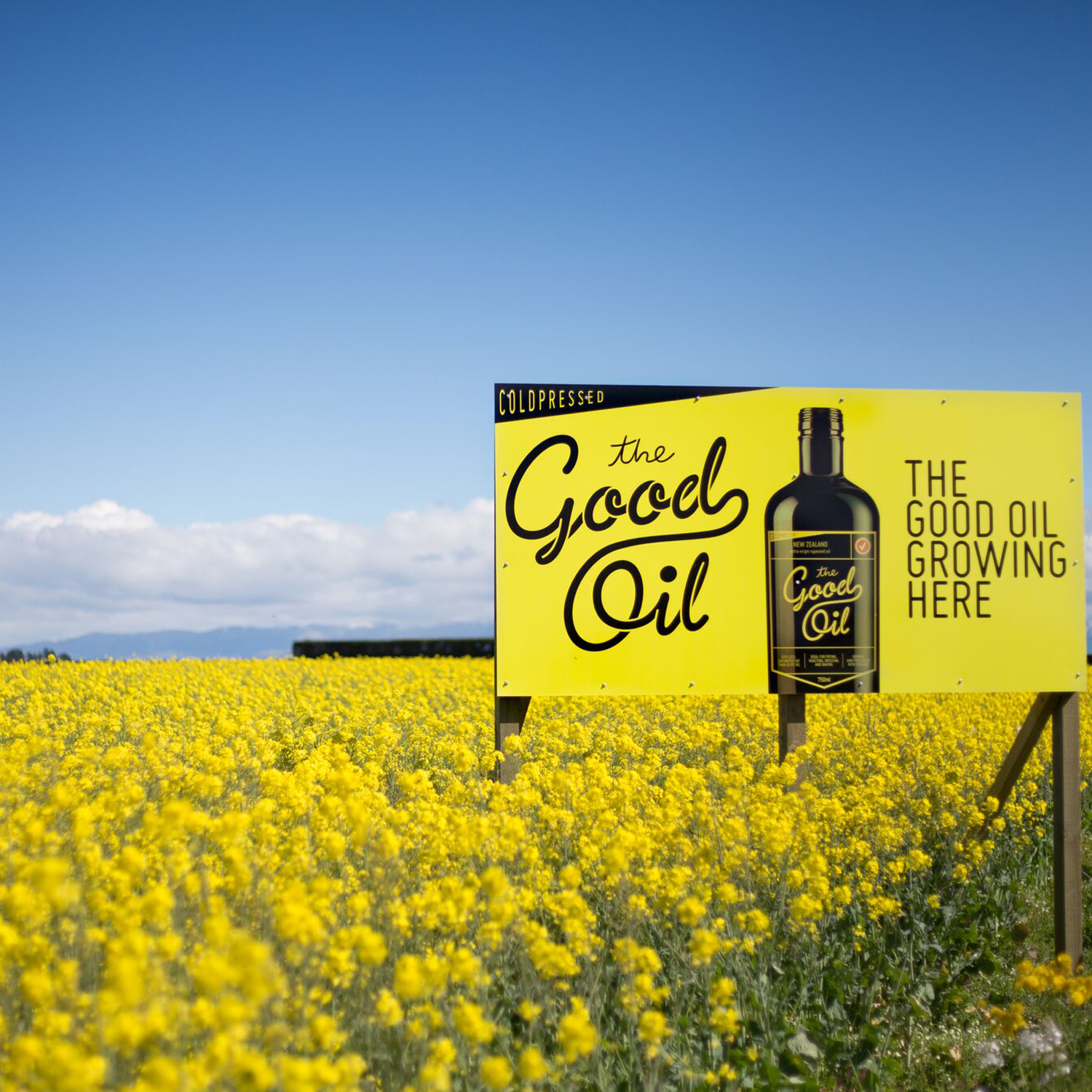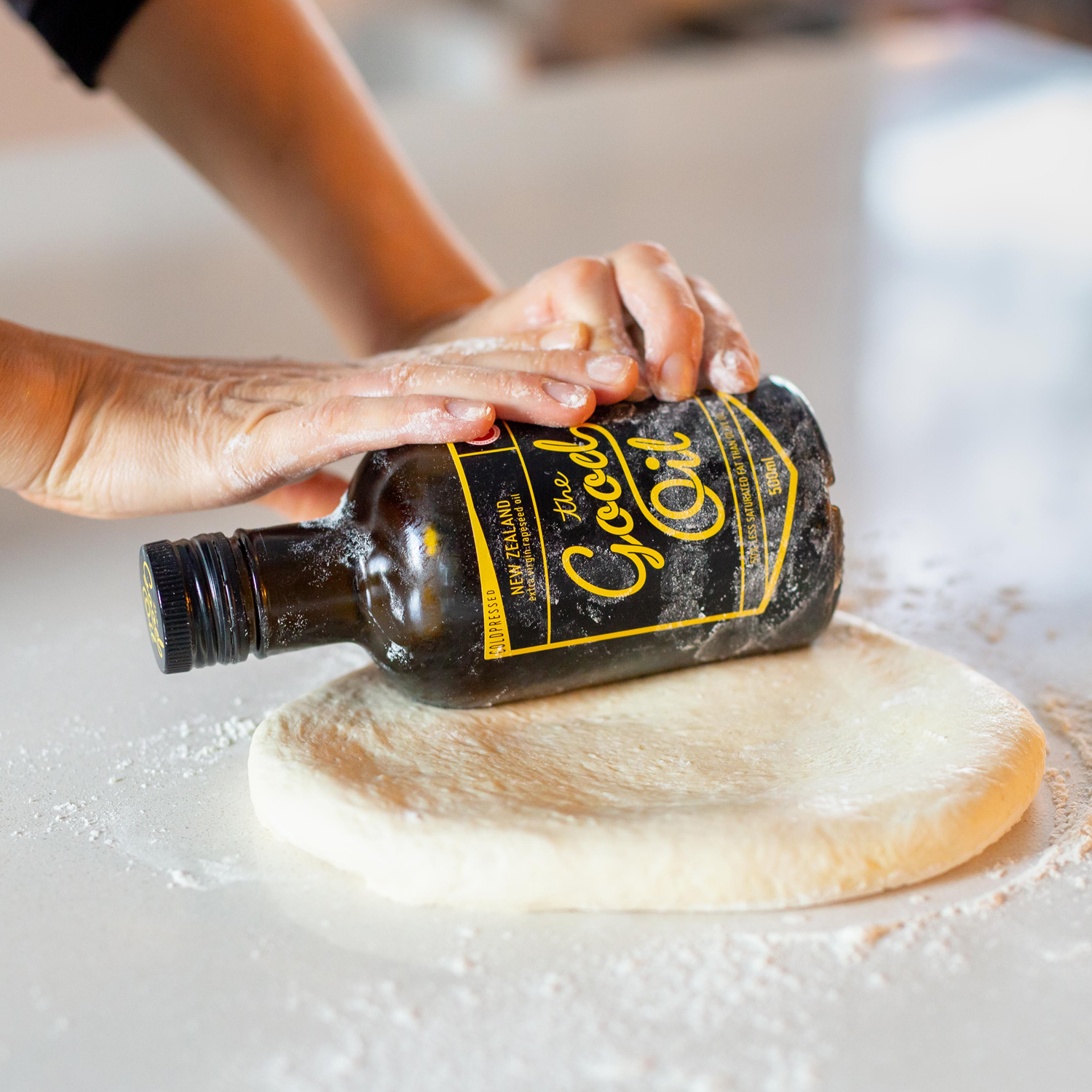 Ease for Busy Home Cooks
The Good Oil's high stable monounsaturated fat content, freshness and quality provide heat stability and a high smoke point. Making it the ideal oil for frying, roasting and baking.
The Good Oil's deliciously golden colour, fresh cold pressed flavour and delicate aroma make it a natural choice for dipping, dressings and salads.
Natural Nutrition
The 'High Oleic' rapeseed used in the production of the Good Oil provides a unique, beneficial balance of fats:
Low in saturated fat – 50% less than olive oil.
High in stable, healthy monounsaturated fat.
The Good Oil is a fresh and minimally processed oil. Naturally rich in Vitamin E, an essential vitamin and beneficial dietary antioxidant.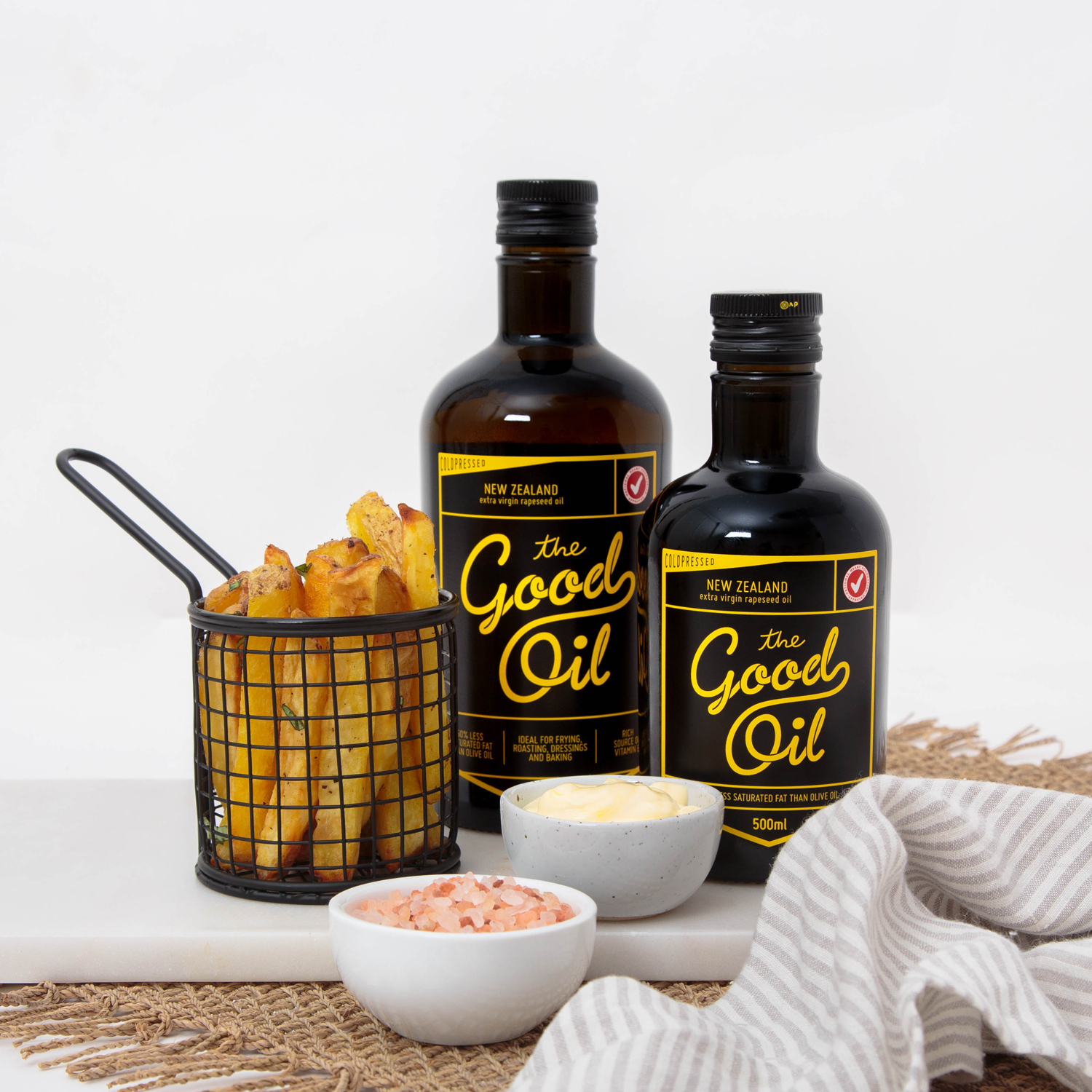 Subscribe To Our Newsletter
Recieve monthly updates on new recipes, promotions and prizes.
You can unsubscribe anytime.