New Zealand High Oleic Extra Virgin Sunflower Oil
The Good Oil's High Oleic Sunflowers are grown from Canterbury down to North Otago where, in late summer the fields come to life with beautiful, bright sunflowers. Once harvested the sunflower seeds are delivered to Pure Oil New Zealand's modern crush plant in Rolleston, Canterbury where it is cold pressed using no chemicals and no added heat to extract the oil from the seed.  The Good Oil is then bottled onsite and sent to a supermarket near you.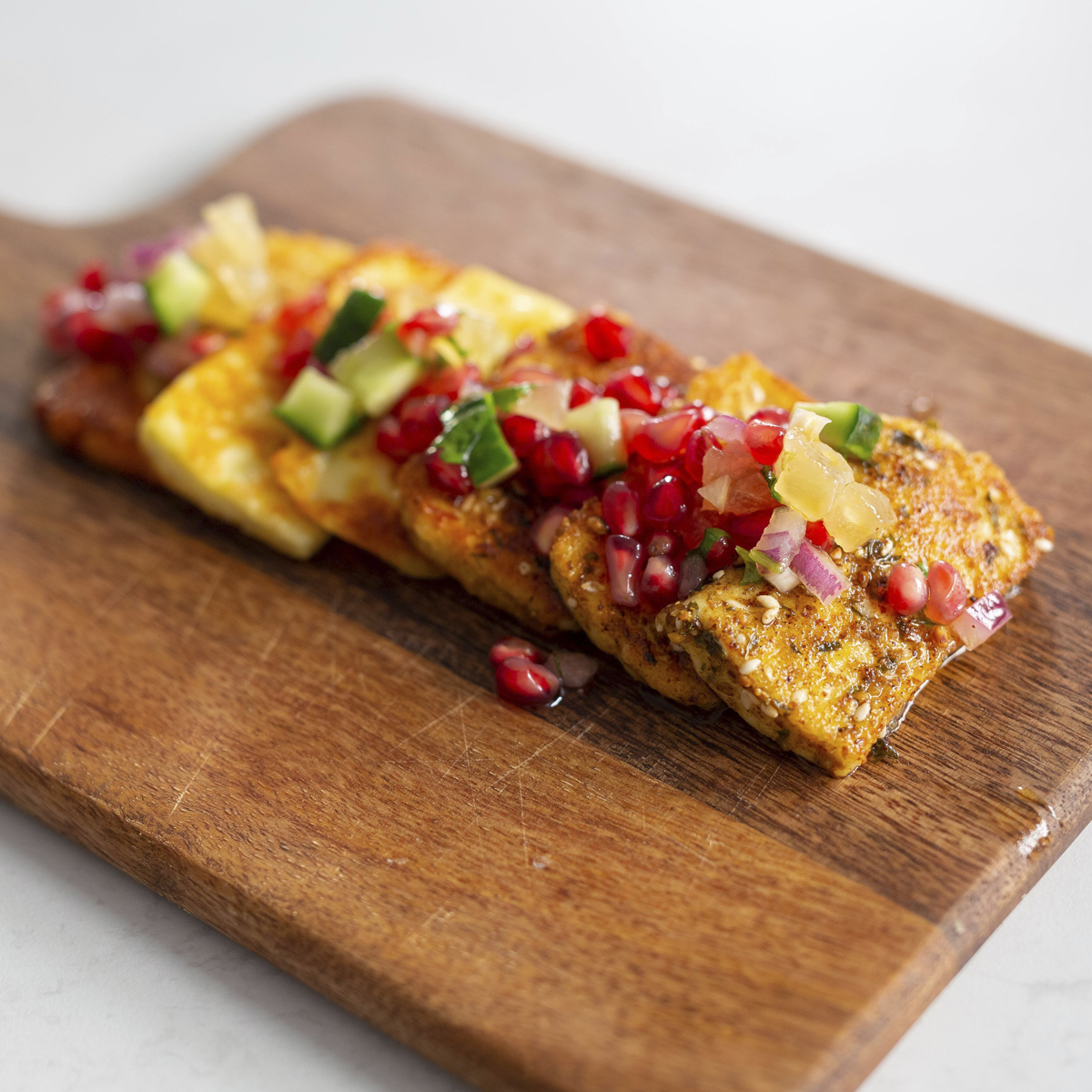 Versatility and ease for everyday kitchen use
Naturally golden in colour with a sunflower seed taste for flavoursome dips, dressings, salads, marinades and smoothies.
Providing a high smoke point and heat resistance, ideal for pan frying and on the barbeque.
Sustainable & Traceable Quality
An established oil company provides full oversight of the crop and oil production:
Sourcing GE free seed for planting
Support in the growing and harvesting of the crop
Management of the oil seed
Cold Pressing the oil from the seed
Bottling ad packaging of The Good Oil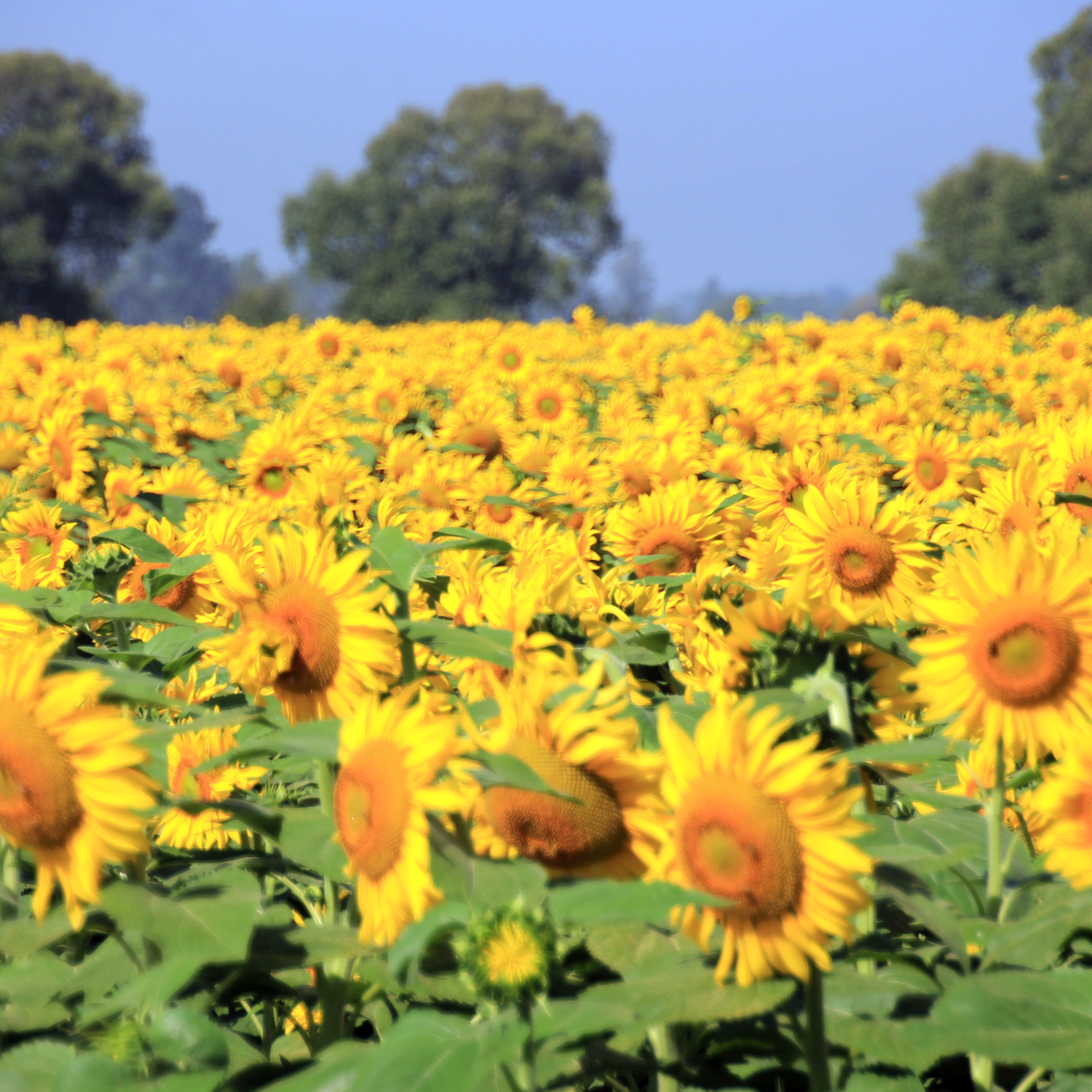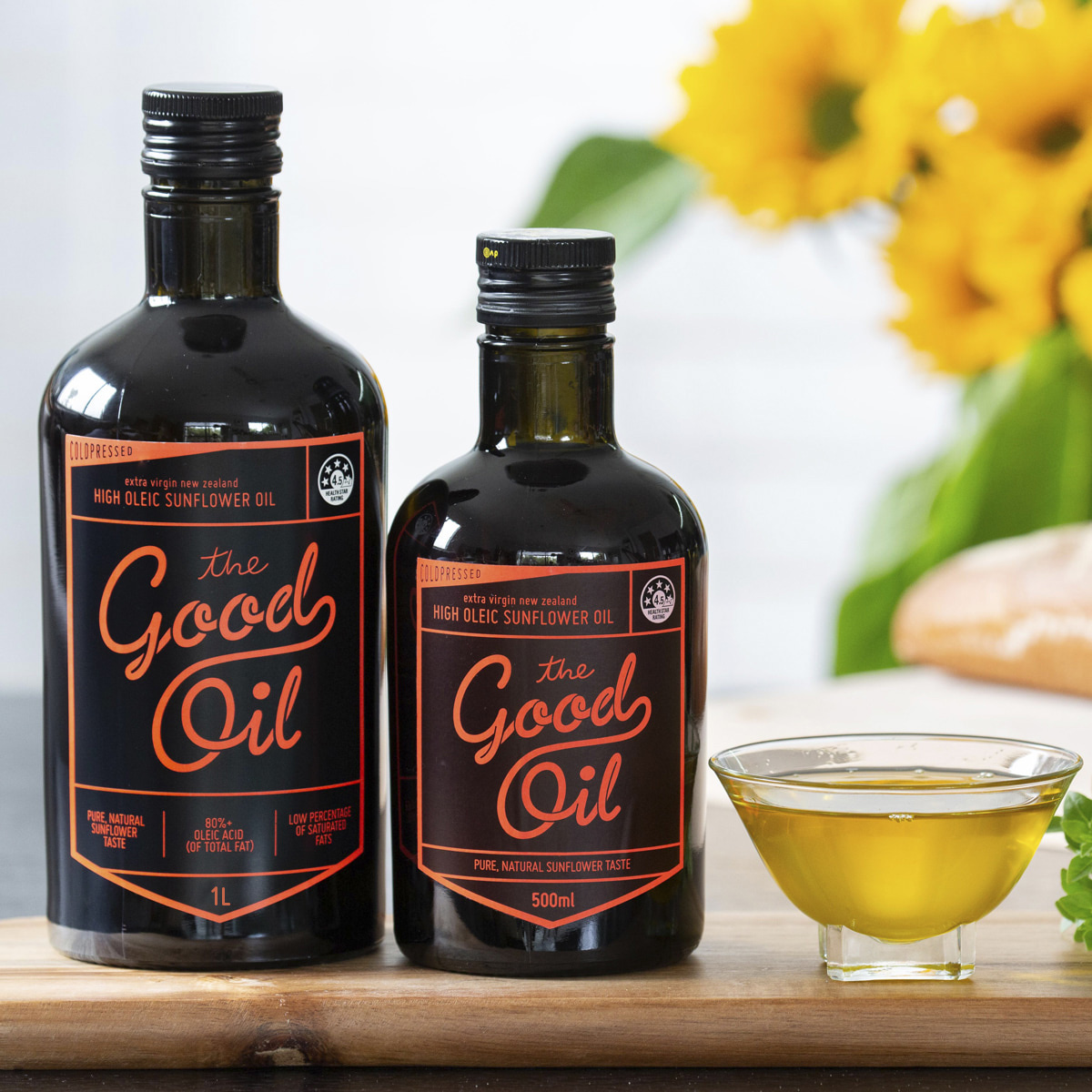 Natural nutrition supporting a healthy lifestyle
A 'High Oleic' oil which provides a unique beneficial balance of fats:
Low in saturated fat – 50% less than olive oil
High in stable, healthy monounsaturated fat
Fresh and minimally processed (cold Pressed) using no chemicals or added heat for maximum nutrition
Natural source of Vitamin E
Subscribe To Our Newsletter
Recieve monthly updates on new recipes, promotions and prizes.
You can unsubscribe anytime.