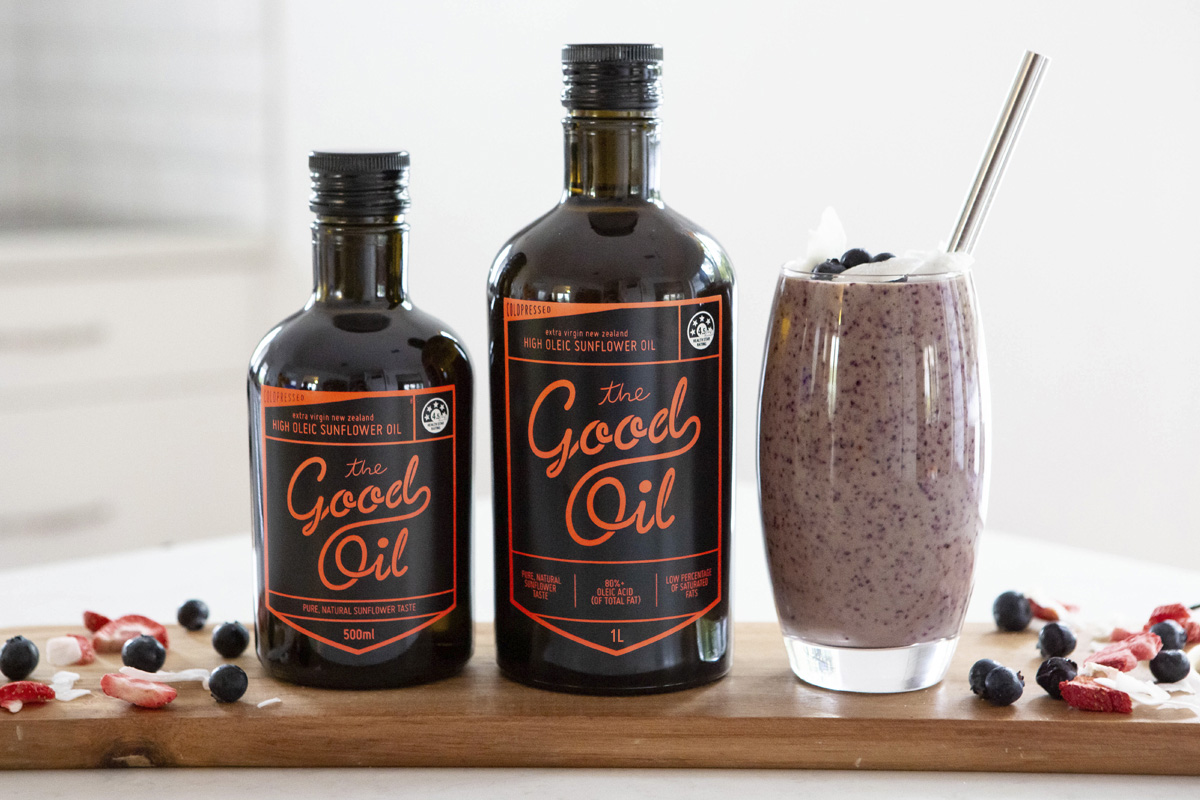 How To Make Blueberry & Vanilla Smoothie
You just can't beat a good summer smoothie this time of year and our Blueberry & Vanilla Breakfast Smoothie really is, just so good.
1 cup almond milk, coconut milk, cow's milk, soy milk, oat milk (or use 1 cup water and ¼ cup plain yoghurt)

¾ cup spinach

2 cups frozen blueberries (fresh or frozen)

2 tsp vanilla extract

1 Tbsp The Good Oil Sunflower Oil

1 banana

Pinch of cinnamon (optional)
Combine everything in a blender or nutribullet and blend until smooth.
We used frozen berries to ensure the smoothie is cold. If you use fresh – just add a few ice cubes.
Share this recipe
Subscribe To Our Newsletter
Recieve monthly updates on new recipes, promotions and prizes.
You can unsubscribe anytime.