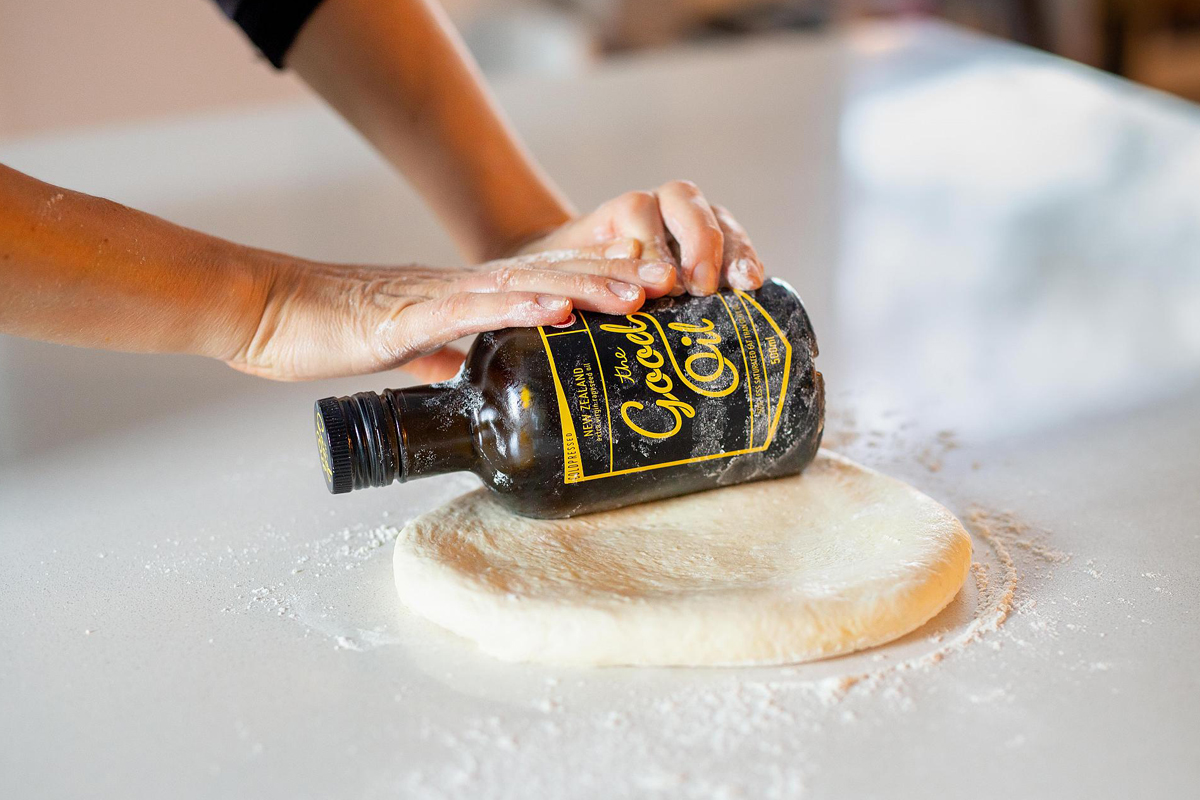 Homemade Pizza Dough
Nothing can compare to making your own pizza dough, you know exactly what's in it and tastes amazing! It's not too difficult and fun to do at home, this recipe yields 3-4 bases depending on how thick or thin you want your pizzas.
2 cups warm water

2 tsp sugar or honey

2 tsp active dried yeast

5 cups high-grade flour, plus a little extra for kneading

1 tsp salt

3 tbsp The Good Oil
Put the warm water and sugar or hone in a large bowl and stir to dissolve. Sprinkle yeast over the top and allow to stand in a warm place until the yeast has dissolved and the mixture is frothy – about 10 minutes.

Combine flour and salt in a large mixing bowl. Pour over the yeast mixture and The Good Oil and mix well until evenly combined, working to form a soft, smooth dough.

Lightly flour a clean surface and knead the dough for about 5 minutes, until smooth and elastic. Shape into a round ball, then transfer to a lightly oiled bowl and rub a little of The Good Oil over the top. Cover with a clean towel and leave to rise in a warm place until it has doubled in size – about 40 minutes.

Roll each piece of dough into a round pizza base, using a lightly floured rolling pin. We didn't have one, so we used an empty The Good Oil bottle and it worked a treat!

Roll the dough starting from the centre of the dough and rolling outward. Turning the base when needed and adding a little more flour if it starts to stick. We made our bases pretty thick, but if you prefer a thinner base, just keep rolling until it's a little thinner.
Makes 3 large thick and soft pizza bases or 4 thin and crispy pizza bases. Use in conjunction with our Pizza Sauce & Pizza Margherita!
Share this recipe
Subscribe To Our Newsletter
Recieve monthly updates on new recipes, promotions and prizes.
You can unsubscribe anytime.