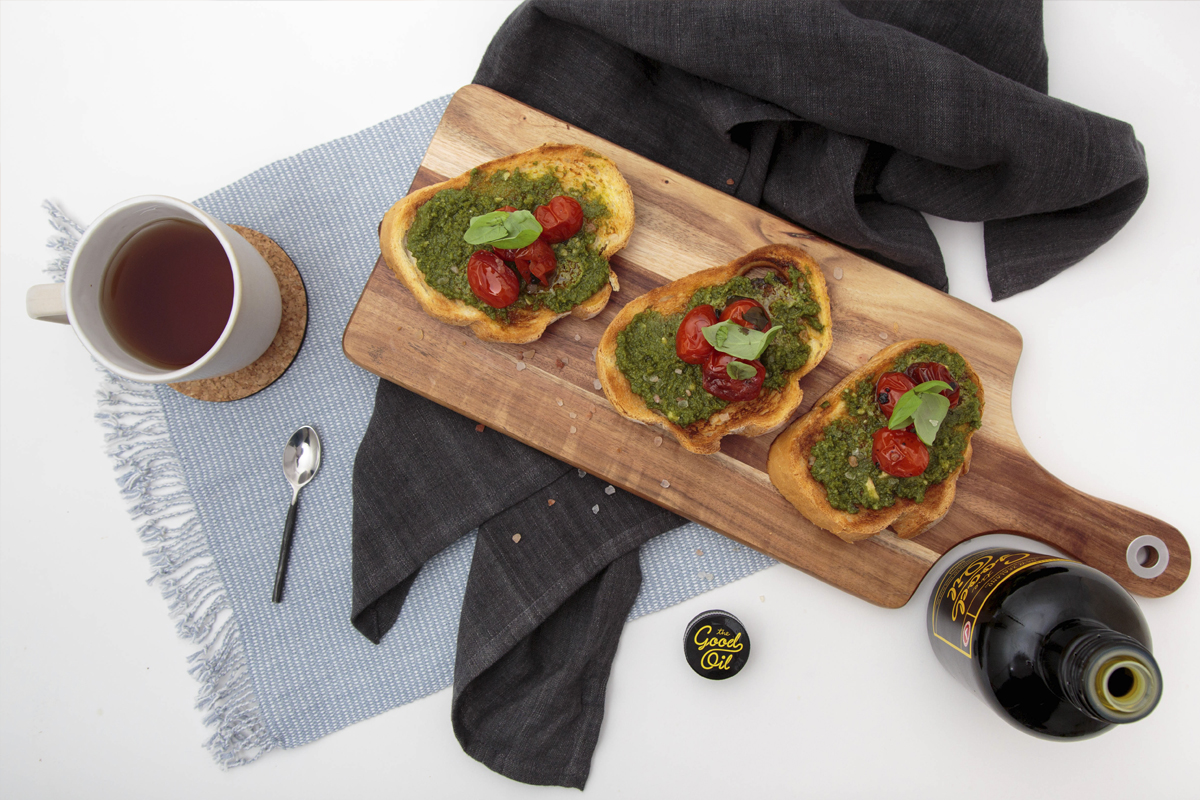 How To Make Basil Pesto
Basil is an easy herb to grow at home, one of the ways you can use your basil is in a homemade pesto. Simply combine the ingredients in a food processor with The Good Oil to create your perfect pesto!
2 cups packed fresh basil leaves

1-2 cloves finely minced garlic

½ cup pine nuts, cashews or walnuts

½ cup The Good Oil

½ finely grated Parmesan cheese
In a food processor, combine basil, garlic and nuts. Pulse together until everything is roughly chopped.

Scrape down the sides and add Parmesan and a little oil at a time, pulsing until combined.
Leave as much texture as you like. Season to taste with salt and pepper.
Share this recipe
Subscribe To Our Newsletter
Recieve monthly updates on new recipes, promotions and prizes.
You can unsubscribe anytime.