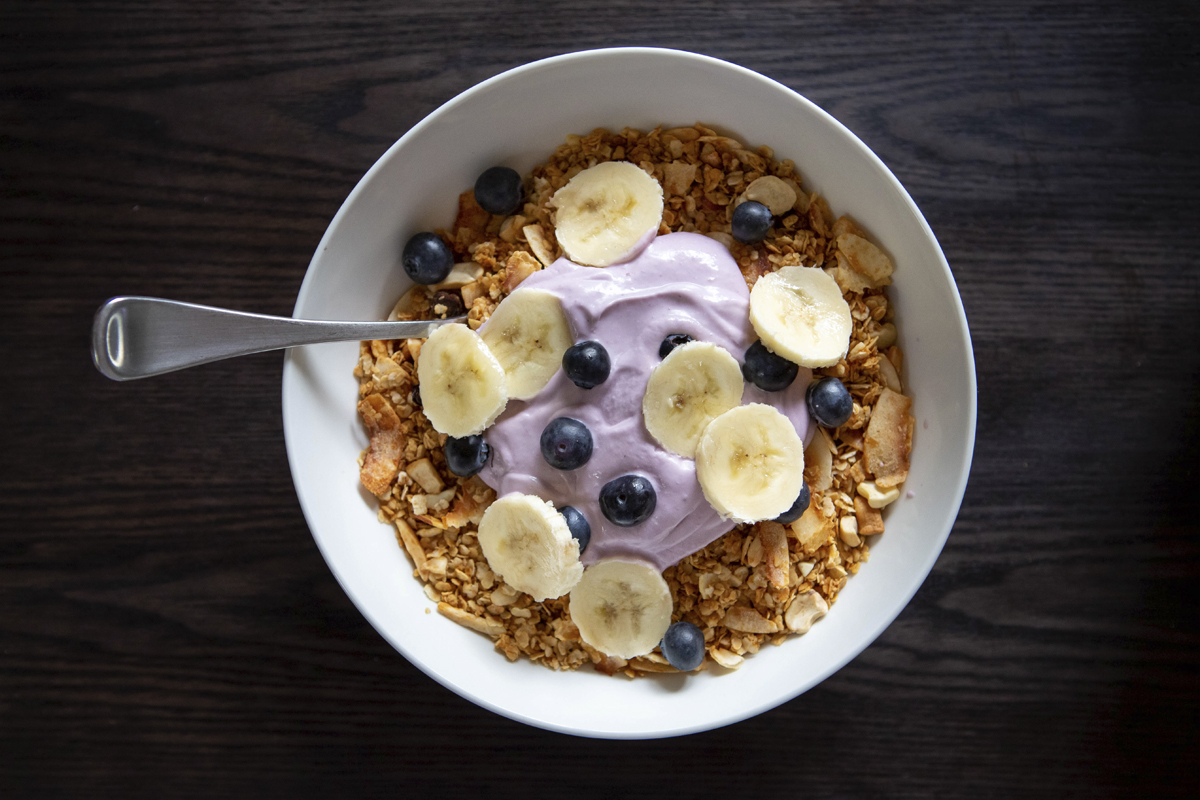 How To Make The Good Oil Toasted Muesli
Start your day with a nutritious home-made toasted muesli, it is really easy to make and stays fresh in an airtight container for up to two weeks. You can use The Good Oil sunflower or rapeseed oil for toasting, we used sunflower but both are delicious! Serve topped with yoghurt and seasonal fresh fruit!
¼ cup The Good Oil Sunflower or Rapeseed Oil (we used sunflower, but either will be delicious)

4 Tbsp runny honey

1 cup roasted cashew nuts (or any nut you prefer)

¼ cup flaked almonds

1 cup thread coconut

Pinch of salt

1 tsp ground cinnamon (optional)
Turn oven to 150 degrees C. Line a large oven dish with baking paper. If a suitable large dish is unavailable use two smaller ones.

Place oil and honey in a large saucepan over a gentle heat until slightly warm.

Remove pan from heat. Stir oil and honey together, then add all the dry ingredients and mix well to combine.

Spread mixture evenly into oven dish/dishes and bake for approximately 30/40 minutes. (Depending on the strength of your oven)

Stir mixture around, every 10 minutes, during cooking time to ensure even browning. Check frequently to avoid over browning.

Remove dish from the oven and continue stirring the muesli to avoid clumping.

When completely cold, leave as is, or fold through your favourite dried fruit. We used golden raisins.

Store muesli in an airtight container.
Serve with yoghurt and fresh fruit.
Share this recipe
Subscribe To Our Newsletter
Recieve monthly updates on new recipes, promotions and prizes.
You can unsubscribe anytime.