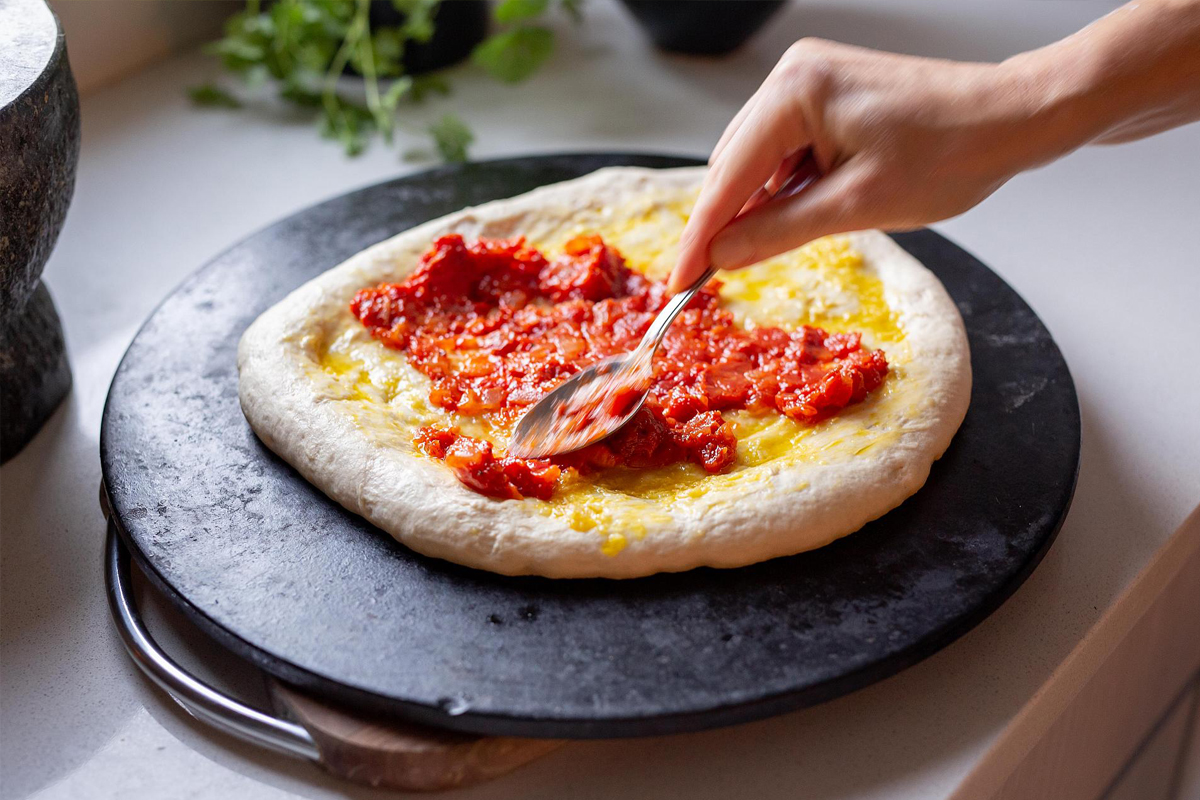 How To Make Homemade Pizza Sauce
Pizza sauce is easy and fun to do at home, it also tastes a lot better than sauce from a jar! This recipe creates a beautiful sauce with enhanced flavours that make your pizzas pop. You can increase the yield by doubling the recipe.
2 tbsp The Good Oil

1 brown onion finely chopped

2 cloves garlic finely chopped

2 tbsp tomato paste

¼ cup red wine (optional)

1 x 400g can crushed tomatoes

2 tsp dried oregano or dried italian herbs

1 tsp sugar

1 tsp balsamic vinegar
Heat The Good Oil in a medium saucepan or deep frypan over medium heat. Cook onion and garlic with a pinch of salt for about 4 minutes until soft.

Add tomato paste and wine (if using) and cook stirring for about 2 minutes. Stir in crushed tomatoes, dried herbs and sugar.

Bring to a gentle simmer and cook, uncovered, on a low-medium heat for about 15 minutes, until thickened and reduced. Stir occasionally. Stir through balsamic vinegar and season to taste.

The longer it cooks, the more flavour it will develop.

Allow to cool before spreading on bases.
Makes enough for two pizza bases. Use in conjunction with our Homemade Pizza Dough and Margherita Pizza.
Share this recipe
Subscribe To Our Newsletter
Recieve monthly updates on new recipes, promotions and prizes.
You can unsubscribe anytime.